Indiana Will & Trust Contest Lawyers
We Help Clients Seeking to Obtain Their Fair Inheritance When Disputes Arise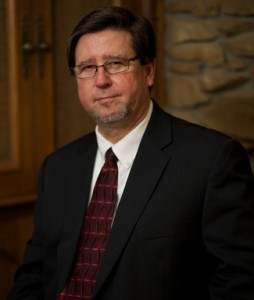 The death of a loved one can be difficult.  It can be even more difficult when facing the prospect of someone trying to deprive you of your loved one's inheritance, or if a trustee is not complying with his or her fiduciary obligations in trust administration.
We are available to provide representation in the following types of disputes:
Estate administration. If the administrator of your loved one's estate is not acting properly and without bias in compliance with his or her fiduciary obligations, we can seek redress in the courts.
Claims of will invalidity or undue influence. We help clients contest will validity if the will was not properly executed or is not valid, such as if another person exercised undue influence over the testator or the testator did not have "testamentary capacity" (having sound mind at the time of will execution). We also help clients defend these types of claims when another person is trying to wrongly deprive our clients of their inheritance.
Trust administration. Trustees have fiduciary obligations to administer trusts in strict accordance with the terms and conditions of the trust. As part of these obligations, they must act prudently, which normally means ensuring that the assets are invested in accordance with the terms of the trust and that assets are not distributed except in accordance with the trust.

Unfortunately, trustees sometimes ignore their fiduciary obligations or, worse, they intentionally use trust assets for their own personal gain. When trustees act wrongly, we are there to represent trust beneficiaries in seeking whatever action may be necessary to rectify wrongful trust management, which can include removal of the trustee or requiring a trustee to repay amounts wrongfully taken.
Trustee and estate administration representative defense. Trustees and estate representatives are sometimes charged with wrongdoing, often by those seeking to improperly gain access to trusts and estate assets to which they are not entitled. In some cases, those seeking assets may initiate litigation against a trustee or estate administration representatives. In these circumstances, we are available to represent trustees and estate administrators against claims of wrongful actions or conduct.
Time is Critical in Trust and Estate Administration Matters
If a trustee or estate administration representative is acting wrongly in your matter, you should consider seeking legal representation immediately. Often, in these types of matters, assets may be quickly disposed or transferred, and it is difficult, and sometimes impossible, to regain these assets.
Our firm is available to help on short notice in these cases. Please call us today so that we may learn about your matter.