Guardianships
Indianapolis Guardianship Lawyers – Representing Clients in Johnson and Marion Counties
Guardianship is a court-ordered relationship whereby a person (called the "guardian") is vested with the legal authority to make financial, lifestyle, and other decisions on behalf of another person (call the "ward").
Guardianship can be necessary in a number of circumstances:
For children who are minors, if their parents are deceased and an adoption is not going to take place,
For those who have special needs if their parents die (or if a single parent having sole custody dies),
For special needs children when theybecome adults,
For adults who may have sustained an injury (such as head trauma) or who may suffer from a medical condition (such as dementia or Alzheimer's) and can no longer care for themselves or effectively communicate their wishes for healthcare, financial, and lifestyle matters.
When considering your estate plan, caring for the needs of your minor children and those with special needs is likely a top priority, particularly if you are a single parent.   We help clients by learning about their situation and needs, and developing an estate plan that is best for them, considering their desires and objectives.
Choosing a Guardian for Your Children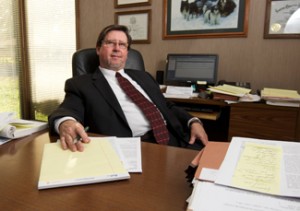 When selecting a guardian for your child, it is important to find someone who will raise your children according to your parental values. While it is difficult to think about the possibility that you may one day be unable to raise your children, it is important to nominate a guardian while the choice is still up to you, rather than letting a court decide.
Guardianships are highly complicated. A guardian needs to be fully involved in a ward's life and make decisions concerning the ward's place of residence, religious upbringing, healthcare needs, and financial needs.
In selecting and designating a guardian, some points to consider include:
Is the individual able and willing to serve as a guardian?
Who will serve as a secondary choice if your first choice is not available?
Are your children mature enough to provide input on the selection?
Does your guardian have the time, energy, and necessary skills to meet your needs?
Our firm's experienced team of guardianship attorneys can help guide you in choosing a guardian that is the best for your needs.
Experienced Indiana Guardianship Lawyers for Estate Planning and Disputes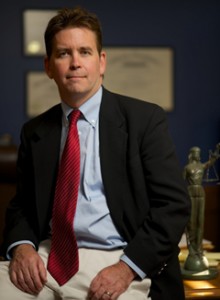 We provide personal attention, responsiveness, and communication. We know that guardianship selection is personal, and we will be there to answer your questions and to share our experience.  We'll help with all of the matters that are required in order to best protect your loved ones should an unfortunate event occur.
Our firm also represents clients in guardianship dispute matters, which can concern matters such as care or financial management of accounts.  We know that in such disputes, the welfare of those who are the subject of guardianship is paramount.  When guardianship issues arise, we help clients seeking to protect their loved ones through dispute resolution including negotiation, mediation, and, when necessary, litigation.  We employ strategies around the objectives of our clients, which normally are to get the best result for their loved ones as quickly and as cost-effectively as possible.
If You Have Guardianship Needs or Questions About Guardianship for a Loved One, Please Call Us
We offer a free, no-obligation initial phone consultation, so that we can learn about your guardianship matter, and so that we can let you know about how our firm may be able to help.