Indianapolis Divorce Lawyers and Child Custody Attorneys – Serving Marion, Morgan, Johnson, and the Surrounding Central Indiana Counties Law
We represent clients in dissolution, modification, emancipation, custody, support, parenting time, contempt and related issues.
Divorce (referred to as "dissolution" in Indiana law) is a complicated process. Ending a marriage involves the spouses coming to agreement on very emotionally charged issues, including property division, child custody, and parenting time issues.
The divorce process is never easy, even when both parties are generally able to reach agreement on key issues.  When spouses can't agree on key issues, the divorce process can be difficult and contentious.
As Experienced Indiana Divorce Lawyers, We Help Protect Client Interests and Seek to Obtain the Best Results Possible Given Their Objectives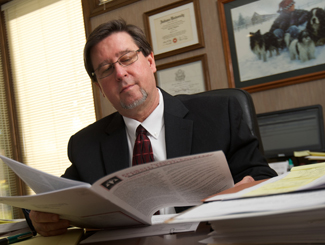 We offer experience, tenacious representation, and a single-minded devotion to our clients.  For property division, child custody, alimony (also referred to as "maintenance" and "spousal support"), the best results are often achieved through detailed negotiation and mediation.
Frequently, creative solutions can offer a breakthrough when negotiations appear deadlocked.  With decades of experience we are often able to serve our client's best interests and objectives by developing creative solutions and avoiding trial whenever possible.
In all divorces, it's important to understand that a resolution for difficult matters will be reached.  Ultimately, it is always up to the parties to determine whether the solution will be reached by their agreement, or by a judge, who (because he or she is not as familiar with needs and circumstance of the spouses as they are), will often not in the best position to make a ruling that will be beneficial to all.
While we work diligently to help clients reach agreement on key matters, if a successful resolution cannot be reached through agreement, we are well-prepared to fight vigorously on behalf of our clients at trial.
The following items provide an overview of Indiana divorce law.
Infidelity and Cause of Marital Dissolution
A common belief is that if one spouse was responsible for the dissolution of a marriage through infidelity, the other spouse "deserves" a much greater share of the property, or a preference in child custody and/or spousal support.  This belief is not followed under Indiana law.
In general, courts do not consider the reason for the marital dissolution in property, custody, or maintenance awards.  The only time that these issues may come into consideration is if there is a pre- or post-nuptial agreement concerning property division or maintenance.  In virtually all other cases, the cause of the divorce will not factor into a court award.
Indiana Property Division
Marital property in Indiana consists of all assets and debts acquired before and after marriage. Generally, courts seek to divide marital property equitably, or fairly, and there is a presumption that an equal division of marital assets is just and reasonable.
However, evidence can be introduced that an equal division would not be just and reasonable. Some of the factors that the court considers in an equitable division of property are:
Earnings and earning ability of each spouse,
Contributions each spouse made in acquiring marital property, and
How much of the property was acquired before the marriage by inheritance or gift.
Once we understand your circumstances, we can advise you as to whether you may be entitled to a greater share of marital assets.
Child Custody and Visitation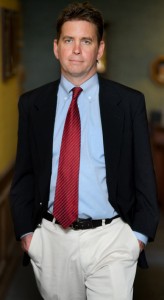 Like most states, Indiana does not automatically favor the mother in making child custody decisions.  Instead, Indiana courts must consider the best interests of the child. In doing so, the court will examine many different factors when considering either joint or sole custody, including:
The wishes of the parents,
The wishes of the child, if the child is at least 14 years old, and
The ability of the child to adjust to home, school, and community.
Under Indiana child parenting laws, the courts presume that the best interests of the children will be to have meaningful time with both parents.  As a result, the courts will not exclude a parent from having parenting time unless there is a compelling reason to do so, such as a history of child abuse (and, even these cases, supervised parenting time may be allowed).
After the judge signs the child custody order and it is filed with the court, both parents are bound by the order.
Child Support
An Indiana court may order one or both parents to pay reasonable child support. The decision of the court on child support is based on all relevant factors, including:
Financial resources of both the custodial parent and non-custodial parent,
Standard of living had the parents not divorced,
Educational needs of the child, and
Mental and physical condition of the child.
We represent clients in seeking initial support orders, enforcing support orders, and efforts to modify support orders.
Alimony
The court may order alimony (called "maintenance" in Indiana law, and sometimes also referred to as "spousal support") for a spouse who cannot be self-supporting due to a physical or mental incapacity, or who cannot work due to the needs of a disabled child.
A court can also order temporary alimony while the divorce is pending, and/or rehabilitative maintenance to help a spouse obtain the education or skills needed for to work.
Indianapolis Collaborative Divorce Lawyers
We typically represent clients in what is referred to as a "collaborative" divorce process.  This process means that the spouses and their legal counsel will work together to try to determine an amicable resolution of the matters that must be resolved.
The benefits of a collaborative are several:  the process can be faster, it often results in reduced legal fees, and the parties – rather than the court – are able to craft their solution.
In addition to representing clients seeking a divorce, we also offer mediation services for those seeking to reach a divorce settlement outside of court.
Contact Us To Learn More About Our Representation and Mediation in Divorce and Related Matters
We offer a free, brief initial telephone consultation with one of our partners so that you can learn about our representation.