Indiana Expungement Lawyers
What Types of Convictions are Eligible for Expungement?
Indiana passed a new law, effective July 1, 2013, that allows for sealing or expungement of most nonviolent, non-sexual offenses after a period of 1,5, or 8 years after conviction.
After sealing or expungement, convictions will not show up on a criminal history check by noncriminal justice organizations or individuals.
Not all criminal convictions are eligible for expungement.  Expungement is available to a person who:
Has been convicted of a class A misdemeanor or class D felony that did not result in injury to another person,
Has had no felony offenses charged since the completion of all obligations associated with the conviction, and
Is not a sex or violent offender.
The Benefits of Expungement
In Indiana, expungement of a criminal conviction is treated the same was as if the conviction never occurred.  As a result, for most job applications, a person who has had a conviction expunged can truthfully say on a job application that they have never been convicted of a crime (a possible exception is that with respect to employment with "justice organizations," these organizations will have access to the "restricted access" records; please call us for legal counsel if this may be your situation).  This is a significant benefit, as in many cases having to disclose a criminal conviction may prohibit or significantly reduce the chance of being extended a job offer.
How We Help Clients Seeking Expungement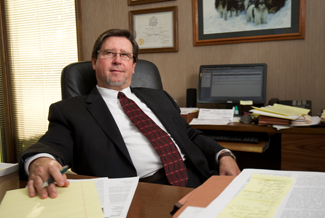 Indiana's expungement statute is somewhat complex concerning a number of requirements.  For example, it requires that all convictions within a county to be done in a single action, and that all convictions within the state in other counties to be done within 1 year of the first petition.
We help clients with put past convictions behind them by seeking, when possible, to have criminal convictions resolved.  If you are interested in learning about whether your conviction may be eligible for expungement or need legal representation for the expungement process, please call our firm.  Once we learn about the nature of your conviction, we can explain how we may be able to help.  Please note that there is always the possibility that Indiana's expungement law could be repealed, so if you are interested in expungement, we urge you to act quickly.
If you are interested in having your record expunged, or want to learn more about clearing your record of a past offense, call us at 317.786.2225.  We offer a free initial telephone consultation so that we can learn about your situation and explain how we can help.