The Benefits of Having a Will in Indiana
The fundamental purposes of wills are to provide for inheritance and estate administration, and for guardianship for minors or those with special needs.  A significant additional benefit is to protect the assets from diminishment through litigation, and to protect beneficiaries from fighting over assets.
What Happens in Indiana When There Is No Will?
Without a will, assets must be distributed in accordance with Indiana intestate law.  This means that each person that is similarly situated, such as a child, must be given the same amount as all others within that same class.
Intestate law does not recognize the distribution of specific items, such as heirlooms, nor does it place any sentimental value on assets.  Instead, assets are valued at "fair market value," which means the price that someone would pay who has no connection to the assets.
Without a will, the estate administrator can choose to give important family heirlooms to one child and an equal monetary value to another child.  In many (perhaps most) cases, a child would rather receive the heirlooms than the cash value, as the sentimental value will often far outweigh the cash value.
Additionally, without a will, an estate administrator is not bound by verbal promises that may have been made by the decedent regarding asset distribution.  Thus if one daughter has been promised certain jewelry by her mother, there could be significant hard feelings if the jewelry was instead distributed to another sibling.
Problems also can arise concerning fundamental distribution of assets that are not easily divisible, such as a house.  If a parent dies without a will and leaves three surviving children, how should the house be divided?  Should it be sold, or are other arrangements possible?  We help clients avoid these types of issues by carefully crafting wills that clearly set forth how such assets should be handled.
Will Your Legacy Be Causing Fighting Among Your Children?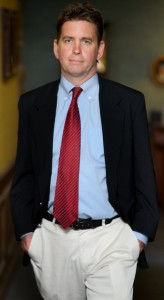 Division of heirlooms, other property with sentimental value, and property that is not easily subject to division all have the possibility to cause considerable family fighting. In the case of a mother dying without a will, usually the last thing that the mother would want is to cause heartache and fighting among her children.  Unfortunately, without a will, that may be the result.
In addition to significant bad feelings, these disputes can result in litigation.  When this happens, assets can be quickly depleted by legal fees andbad feelings can intensify.  Ultimately, beneficiaries are often much worse off.
While our firm is available to represent clients in Indiana will and trust disputes, we know that a much better outcome for the testator and his or her beneficiaries through a clearly drafted will and/or other estate planning documents.
To learn how you can help your loved ones avoid many of the problems that arise without a well-drafted will and estate plans, please call our firm.  We offer a free initial phone consultation with a firm partner.  We look forward to having the opportunity to help you.