Business Counsel and Litigation
Attorneys for Small Businesses Throughout Central Indiana – We Help Business Owners Advance Their Operations
We represent Indiana small business owners and their companies throughout the business life cycle – from start-up to sale.  For many of our business clients we have become a trusted partner by providing legal advice to advance operations, assist in contract preparation and negotiation, represent businesses in breach of contract and collection matters, and counsel business owners on legal matters that arise.
Business Formation
In Indiana, new business owners can select from a number of legal structures under which a company can be organized, including corporations, limited liability companies, and limited and general partnerships, not-for-profit organizations, professional corporations, sub-chapter S corporations, or sub-chapter C corporations. We can assist you in understanding the differences between these business forms, and help you choose the business entity best suited for your needs.  (Owners may also choose to run their business as a sole proprietorship, although this option is generally not recommended because of the unlimited liability aspects).
In choosing the most advantageous business entity, it's important to consider tax, ownership, legal liability, and other considerations.  We often work with the CPAs of clients to get their input concerning tax matters.   We help clients understand all of these aspects so that they make the business entity choice that is best for them.
Buy-Sell Agreements
In addition to choice of entity, buy-sell agreements should be discussed with your attorney. These agreements can deal with the following:
Limiting the sale of an owner's interest to an outsider,
The price a surviving owner must pay to a deceased owner's estate for his interest upon his death,
Funding of such a purchase and what happens in the event an owner becomes disabled and can no longer do his share of the work.
These agreements are often critical, as when the events arise that are normally implicated in the agreements (such as the death of a partner), an easy and efficient resolution is often not possible.
Business Acquisitions and Sales
We assist sellers and purchasers is all aspects of business sales, including due diligence, agreement drafting, and negotiation.  Our focus is on helping our clients understand all aspects of transactions, and seeking to help them minimized risk whenever possible.
Contract, Collection, and Security Matters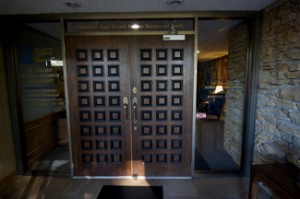 We offer small businesses assistance in negotiation and preparation of contracts, collection of receivables, filing of mechanic leans, real estate matters and assistance in observance of appropriate business formalities.
We assist small businesses in securing payment upfront through security agreements, financing statements, mortgages and personal guarantees.  We assist business in the filing of mechanics liens.  We are prepared to foreclose mechanics liens and mortgages and replevin personal property.  We handle evictions.  We collect unpaid bills through civil judgments and proceedings supplemental to judgment through bank garnishments, wage garnishments and civil attachments.  It is a reality of business that some customers will not pay voluntarily.  We will endeavor to keep your losses to a minimum.
While some cases must be handled on an hourly basis, many collection cases can be handled on a contingency fee arrangement.  Please contact us to discuss the details of your situation.  The advantage of using the same attorney to handle business organization and operation as well as collection past due accounts is that many times we can modify your contract documents to better protect you in the future.
Other Ways in Which We Serve Clients
Because we are a full-service firm, we can assist small business owners and their employees in ancillary matters such as criminal law, driving license issues, divorce, personal injury and estate planning. In fact, estate planning for small business owners is increasingly becoming as important as the operation of the business itself. Whether you want to pass your business to your children or plan for sale of the business to another co-owner or to a third-party, we can help.
We Would Look Forward to Learning About Your Business and Needs
Please contact our law office to schedule an appointment and learn how we can help your business.