Divorce Documents – What to Bring to Your First Meeting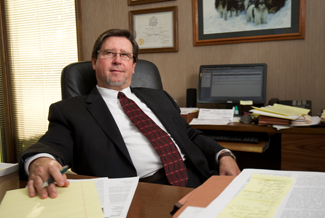 At your first meeting, it is helpful for you to come prepared with copies of documents and records required by the court. Collecting these documents at the start helps speed up the process and makes the document collection process easier.  Also, documents that are readily available before the divorce may be difficult and expensive to obtain after the divorce process begins.
To the extent applicable, we will need the following records and documents:
Personal Records
We will need the following personal records to prove the existence of the marriage, children of the marriage, and citizenship to determine the authority of the court over the parties to grant a divorce:
Birth certificates
Social Security cards
Immigration and naturalization documents
Prenuptial agreements, separation agreements, and other agreements between you and your current spouse
Court decrees and judgments in proceedings with a prior spouse
Death certificate of a previous deceased spouse
These following documents and records may also be helpful during the divorce process:
Photographs, movies, videotapes, and audio recordings of you, your spouse, and your children, and
Letters, cards, notes, and emails written by or to you, your spouse, and your children.
Property Records and Financial Documents
Property records and financial documents contain information about you and your spouse's income, savings, assets, debts, and expenses that are important in determining the division of marital property, child support, and alimony:
Federal, state and local income tax returns for the last three to five years
Payroll statements, pay stubs, and bonus records
Checking and savings account records
Real estate deeds, contracts or leases
Documents about pension or retirement plans, annuities, and IRAs
Insurance policies, including life, health, automobile, and homeowners
Mortgages, loans, credit card statements, and other records of debt
Household expense records for items such as food, rent, utilities, clothing, household goods, repairs, education, vacations, entertainment, and other expenses
Business records
If you or your spouse own a business, you should collect and bring to us copies of the following documents and records:
Federal, state, and local income tax returns for the business
Deeds, mortgages, leases, and other real estate interests held by the business
Financial statements and balance sheets
Profit and loss statements
Corporate records and minute books (including articles of incorporation and bylaws)
Partnership agreements
Shareholder agreements
Business credit card statements and records
Insurance policies for the business
Contracts
If you cannot obtain some of these documents, make a detailed list describing the documents, including document titles, dates, and what each document is about.