Scheduling an Appointment with Our Firm and What to Bring
We offer a free, brief telephone consultation with an attorney. We also offer an initial office consultation at one-half of our normal hourly rate.
Except in cases involving personal injury where our work is typically done on a contingency fee basis, an advance fee, often referred to as a retainer, is typically collected prior to our beginning work on a case, as a pre-payment toward anticipated legal fees. This is not the entire fee, but an estimate or range of fees is given, following the initial office consultation. A payment plan is also established at this time.
What Documents Should I Bring?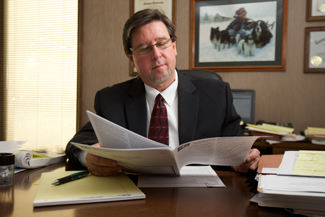 In order to make your initial office consultation as efficient and effective as possible, we ask, but do not require, that you complete the PDF financial declaration form and also bring any supporting documentation.
If you are seeking our assistance for a divorce, please see documents to bring for a divorce matter.
Please contact us at 317-786-2225 to schedule an appointment and for driving directions. We look forward to serving you.