How Do Indiana Courts Determine Child Support Obligations?
Indiana courts are guided by state law in determining support obligations.  The relevant statutory provisions include: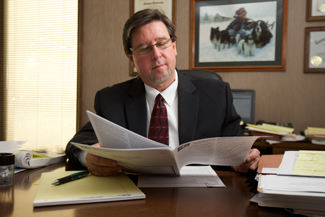 IC 31-16-6-1 Child support orders; relevant factors; account at financial institution
Sec. 1. (a) In an action for dissolution of marriage under IC 31-15-2, legal separation under IC 31-15-3, or child support under IC 31-16-2, the court may order either parent or both parents to pay any amount reasonable for support of a child, without regard to marital misconduct, after considering all relevant factors, including:
the financial resources of the custodial parent;
the standard of living the child would have enjoyed if:
(A) the marriage had not been dissolved; or
(B) the separation had not been ordered;
the physical or mental condition of the child and the child's educational needs; and
the financial resources and needs of the noncustodial parent.
(b) The court shall order a custodial parent or third party under IC 31-16-10-1 who receives child support to obtain an account at a financial institution unless:
the custodial parent or third party files a written objection before a child support order is issued; and
the court finds that good cause exists to exempt the custodial parent or third party from the account requirement. A custodial parent or third party ordered to obtain an account shall provide the clerk of the circuit court or other person or entity acting as assignee or trustee for remittance with an account number and any other information necessary to transfer funds to the account.
(c) In accordance with its policies, a financial institution may restrict or deny services to a person ordered to obtain an account under this section.
(d) This section may not be construed to require the clerk of the circuit court to remit child support payments by electronic funds transfer.
To get a general idea about how support may be calculated in your case, please see the Indiana Child Support Calculator.
For More Information About Calculating Support Based Upon Your Circumstances, Please Call Us.