What Factors Do Indiana Courts Consider in Awarding Child Custody?
Indiana courts must follow prescribed guidelines in considering how child custody matters are determined.  Indiana code provides the following:
IC 31-17-2-8 Custody order
Sec. 8. The court shall determine custody and enter a custody order in accordance with the best interests of the child. In determining the best interests of the child, there is no presumption favoring either parent. The court shall consider all relevant factors, including the following:
(1) The age and sex of the child.
(2) The wishes of the child's parent or parents.
(3) The wishes of the child, with more consideration given to the child's wishes if the child is at least fourteen (14) years of age.
(4) The interaction and interrelationship of the child with:
(A) the child's parent or parents;
(B) the child's sibling; and
(C) any other person who may significantly affect the child's best interests.
(5) The child's adjustment to the child's:
(A) home;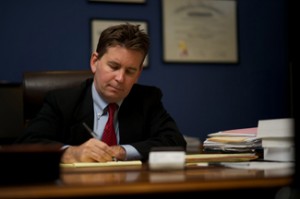 (B) school;
(C) community.
(6) The mental and physical health of all individuals involved.
(7) Evidence of a pattern of domestic or family violence by either parent.
(8) Evidence that the child has been cared for by a de facto custodian, and if the evidence is sufficient, the court shall consider the factors described in section 8.5(b) of this chapter.
Representing Clients in Indiana Custody Matters
As parents ourselves, we recognize the importance of having custody and time with your children, and we will work tenaciously in seeking your custody objectives.  Please call us to get started with your matter, and let us represent you and your rights.